The 19th Asia-Pacific Conference on Communications (APCC 2013) will be held at Bali Dynasty Resort in Bali island, Indonesia, during August 29-31, 2013. Since 1993, APCC has been a technical forum for researchers and engineers to interact and disseminate information on the latest developments in advanced communication and information technologies. Prospective authors are invited to submit original technical papers for presentation at the conference and publication in the conference proceedings.
---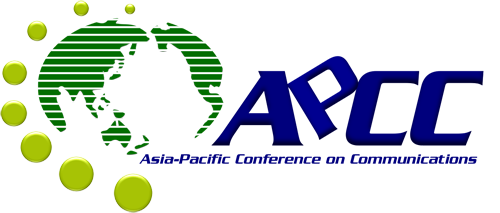 APCC – http://apcc.pro
Smart Communications to Enhance the Quality of Life
August 29-31, 2013
BALI Island, INDONESIA
Organised by: IEEE Indonesia Communications Society Chapter
---
IMPORTANT DATES
Paper Submission Deadline: April 26, 2013
Notification of Acceptance: June 21, 2013
Camera Ready Submission: July 19, 2013
Tutorial Proposals: June 30, 2012
---
Potential topics are solicited in, but not limited to the following topics:
Ad hoc and sensor networks
Antennas and propagations
Broadband wireless access
Cognitive radio and networks
Communication protocol and architecture
Communication theory
Cooperative communication and relaying
Future Internet and networks
Green communication systems and network
Information theory and channel coding
Mobility management
Multimedia communications
Multiple antenna techniques
Network and information security
Network applications and services
Optical networks and systems
QoS and resource management
Satellite and space communications
Signal processing for communications
Switching and routing
Wireless and mobile networks
Wireless communications
---
Paper submission process will be managed by using EDAS: http://edas.info/N13613.
Paper length should be six pages at maximum including figures, tables, references, and appendices. Please use the standard IEEE conference proceedings templates for Microsoft Word or LaTeX format on A4 size pages founded at http://fk.vc/template. Accepted papers will be published in the APCC 2013 Conference Proceedings and in IEEE Xplore, for which at least one author is required to register for the conference at the full rate.