The twin conference IEEE Comnetsat and IEEE Cyberneticscom in Bali last July, apparently leaving continuing effects. While the organisers evaluated that everything is far from perfect, the two keynote speakers might have different impression. Dr Ford said that Prof. Lightner (President of the IEEE, 2006) at a meeting in Hong Kong praised the twin conference as fully IEEE compliant, including small things like the visual designs; then suggested Indonesia to submit a proposal to host the IEEE TALE conference in 2013. Prof. Byeong Gi Lee (President of IEEE Comsoc, 2010-2011), in a communication after the Comnetsat, also encouraged Indonesia to host APCC 2013. Prof Lee himself is the General Chair for APCC 2012. Then we were invited to submit proposals, at APCC 2012. Prof Lee are extremely intelligent and gentle, but firm. So albeit his tone soft, we interpreted his message as a command.
APCC, Asia-Pacific Conference on Communications, is a very prestigious regional conference in one of the regions with the highest growth in the IT world. For the international level, the IEEE Comsoc has ICC and Globecom. For the general technical issues, the IEEE Region 10 Asia Pacific has IEEE Tencon (hosted by Indonesia in 2010). APCC is like a slice for both. However, due to its specific field, personal and professional relationships among its Steering Committee (ASC) are very closed. APCC, besides sponsored by IEEE Comsoc, also supported by the KICS in Korea, IEICE in Japan, and the CIC in China. APCC was first held in 1993 in Taejon, Korea. The 18th APCC is conducted this year in Korea too, but in Jeju Island.
Comsoc Indonesia (Indonesia IEEE Communications Society Chapter) has started the plan. Assessments has been conducted since Ramadan this year. But Comsoc officers in Indonesia are small and very busy. So we just made a brief proposal; expecting that we will have the opportunity to discuss with the ASC about it. After some discussions, Indonesia will send, as delegation to APCC 2012: me (as Past Chair Comsoc Indonesia), M Ary Murti (IEEE Indonesia as Chair, but indeed also a Past-Past Chair of Comsoc Indonesia), and Agnes Irwanti (Secretary of Comsoc Indonesia).
I departed from Jakarta on October 13 evening, had flight with Garuda Indonesia, and arrived at Incheon October 14. At Incheon, I joined Ary and Agnes. We had a small visit to Seoul, followed by Korean Air flight from Incheon to Jeju. Jeju is an island located in the south of the Korean Peninsula.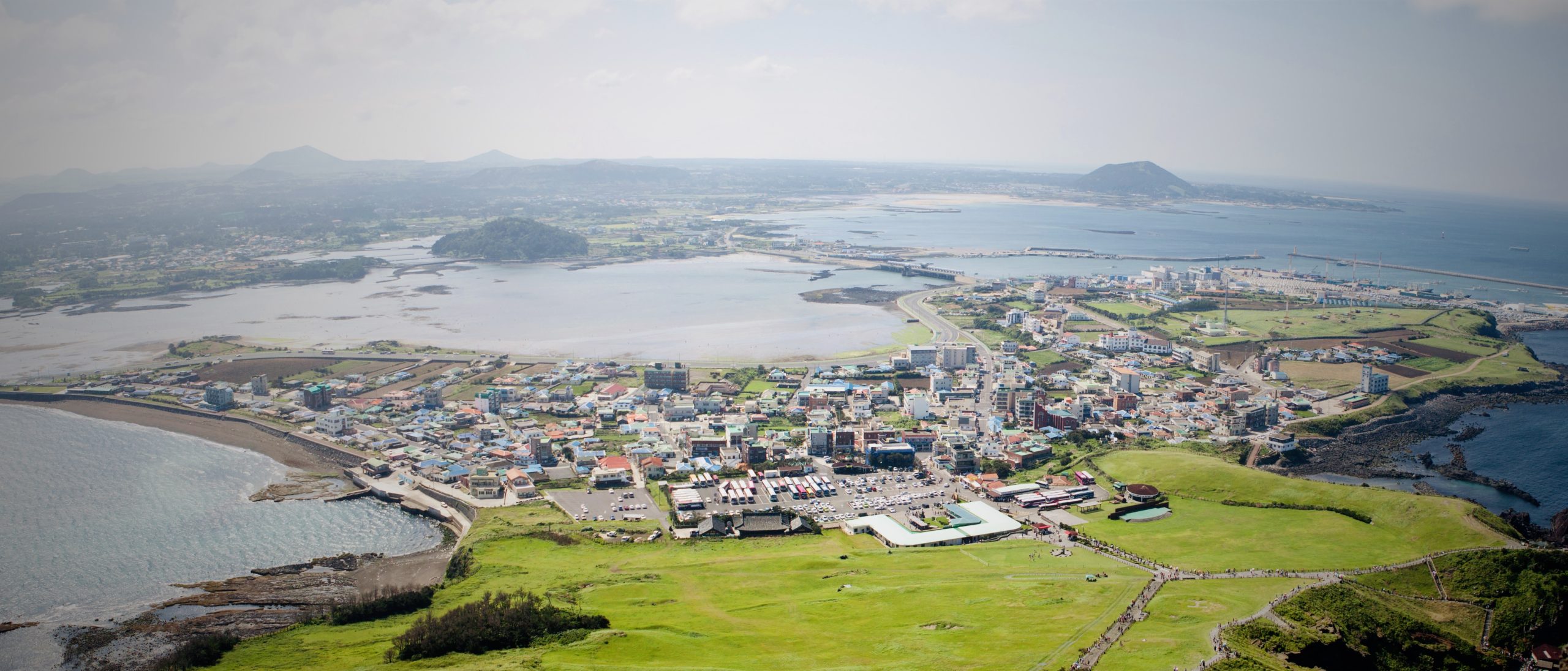 APCC 2012 commenced on 15th morning. Opening was conducted by by Prof. Jinwoo Park, President of KICS; Prof. Byeong G Lee, from IEEE; then Prof. Yang Zhen, Vice Chair of the CIC. Plenary session was presented by Prof. Tomonori Aoyama, who is also one of the pioneers APCC, with the theme New Generation Networking (NWGN) and Inter-Cloud Computing to Handle Big Data. NWGN, also called Future Internet, is not just a development of TCP/IP suit, but a design of new network architectures that might be based on Post-IP Network.
Break, we took pictures with some of the participants from Indonesia, who are students in Korea and Japan.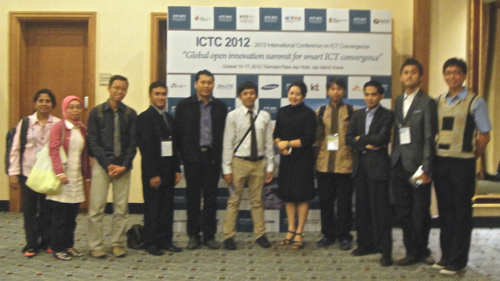 After the break, the ASC held a separate session, to discuss the organising of the APCC. Included is a discussion of the next APCC host. So the we joined the ASC meeting. The meeting occupied a seminar room; attended by the members of the ASC, the titan in Communications Technology. Beside them, the delegations from Indonesia and Thailand also attended the meeting to bid for the next host. Thailand performed first, with excellent presentation, detail, and supplemented with some souvenirs from their country. Presentation of the Indonesian delegation was presented clumsy Koen.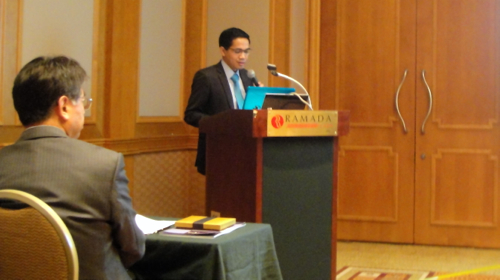 I had only a simple presentation, but I put the focus on the selection of the theme, time, and the situations. I guess both delegations could show good plans and commitments. Soon, we were asked to leave.
About fifteen minutes later, we were asked to enter the meeting room. The ASC had decided to choose Indonesia as the host for APCC 2013, with Comsoc Indonesia as the organiser. We were also asked to give a short speech at the banquet the next day.
On 16 morning, I still attended the Plenary Session. Prof. Zhisheng Niu discussed the theme of Rethinking Cellular Networks – A Novel Hyper-Cellular Architecture for Green and Smart ICT. Then I just realised that I was a bit tired. We took time to freshen up with a walk to the beach just about the hotel.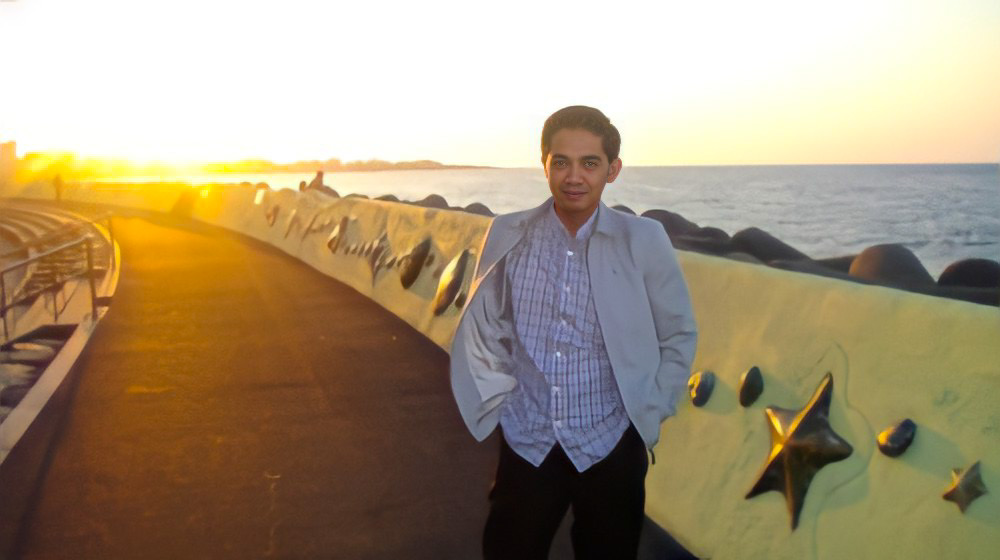 That night, we were invited to attend the Banquet of APCC. As the next host in 2013, we were asked to sit at one of the VIP tables. Of course in such events, toasts were so routine. Kempai! But they provided a bottle of Coca Cola for people like us who does not drink alcohol. I asked Mme Agnes to represent us giving a speech about APCC 2013. Some VIP also came to our table, discussing the next plan for APCC 2013.
The next morning, I woke up very early, and ran away from the hotel. I found almost no taxi in Jeju that early. But there was a Korean asked me to join him with a cab to the airport. From Jeju Airport, Korean Air flew me to Gimpo within 1 hour. After a brisk walk about 500 meters, I got into Arex (Airport Express). Arex is a train connecting Gimpo to Incheon, in about 40 minutes. At Incheon, I simply checked in on Garuda, walked fast immigration desk, walked faster to the connecting station, and got by Gate 107 when the passengers started boarding.
Seven hours later, I've arrived in Jakarta.